The team of Haarmode Michael delves into your personality and advises you in the most professional way. Your personality and Michael's Team, the perfect combination to bring out the unique in you.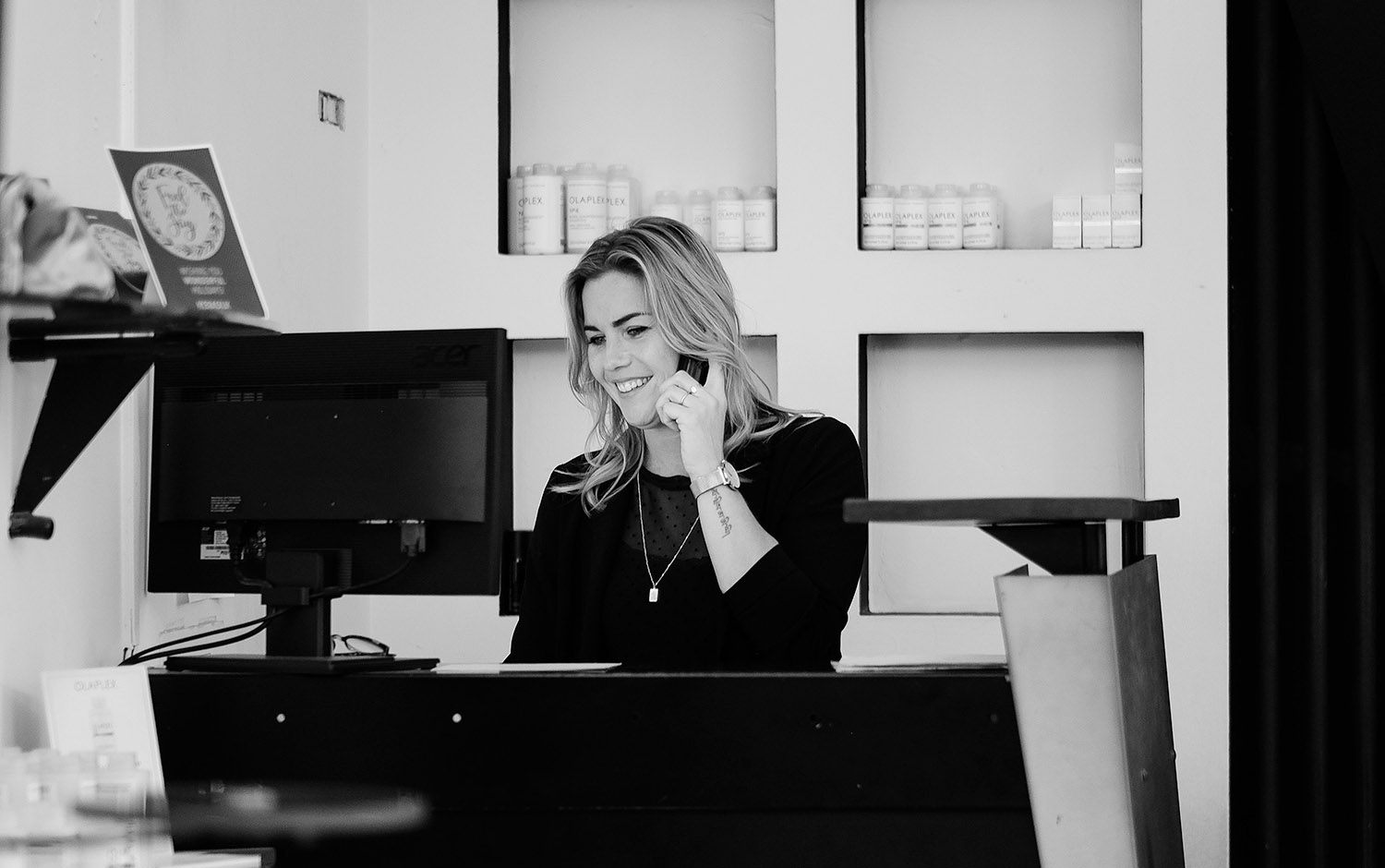 Patty
Present: Tuesday, Thursday, Friday, Saturday
The sensation of a warm blanket and a steaming cup of tea by a fire: I want to give you that warm feeling in our salon. As a hostess, I take great pleasure in pampering you. And then as a manager I also have the honour of managing a fantastic team. I hope to welcome you soon!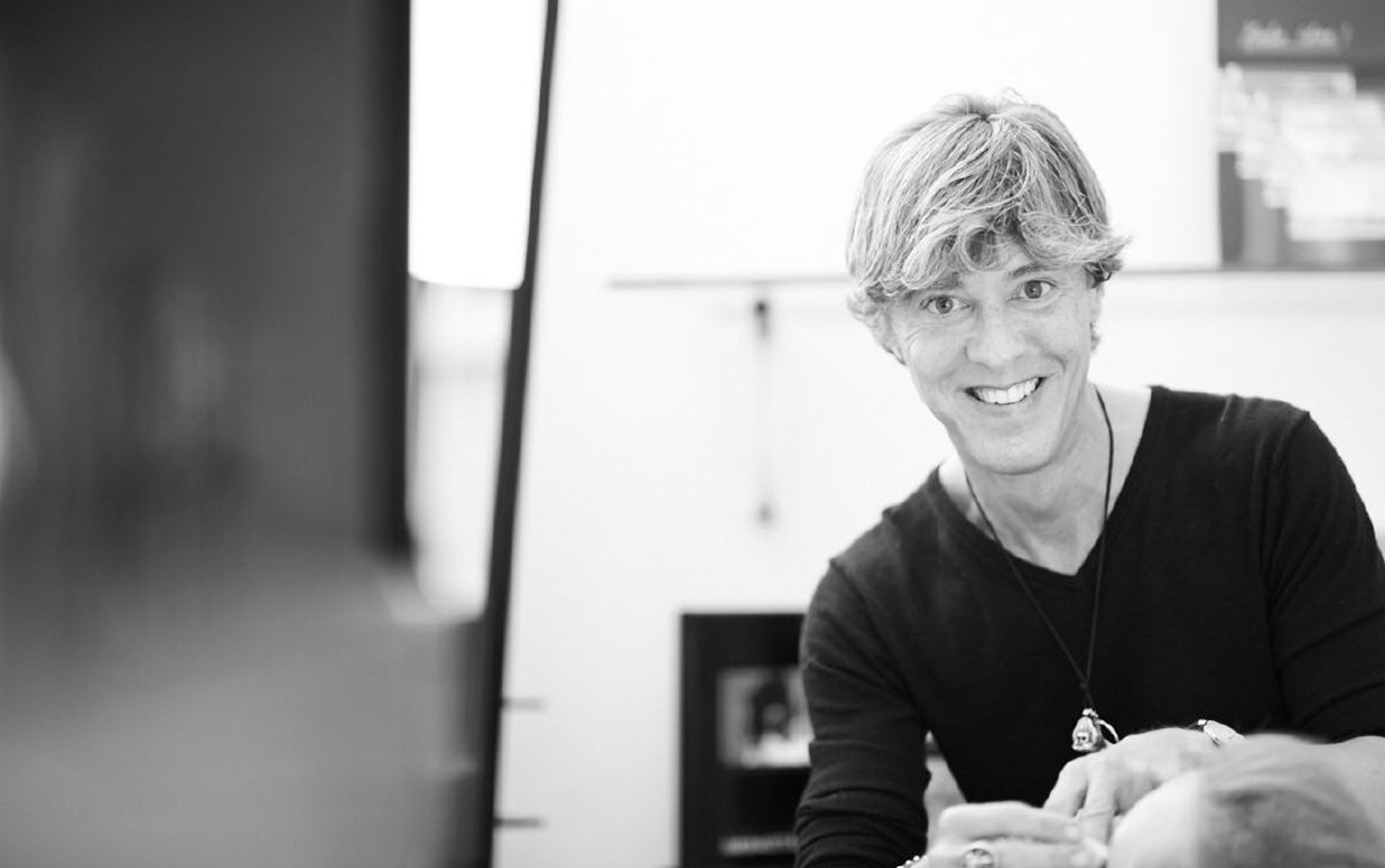 Erwin
Present: Friday, odd weeks Saturday
As a host, receptionist and make-up artist, I want to make customers feel like they are sitting at the kitchen table with me. Having a nice conversation with a lot of personal attention. It is one of the joys in my profession: seeing a customer leave the salon satisfied and confident after a hair and/or make-up treatment. And of course seeing him or her back again for our service and professionalism, but also for the coziness of our team.
Jolien
Present: Thursday, Friday, Saturday
With great pleasure and pride I have been working at the Haarmode Michael team for years now. In all those years I keep looking for innovation and inspiration to keep challenging myself; after all, you have never finished learning! One thing has always remained the same and that is that service and quality are paramount. I think it is very important to spoil my customers and listen to them carefully. Together we look for the best hairstyle and the best color and I provide advice on this. My goal is to let customers get the best out of themselves.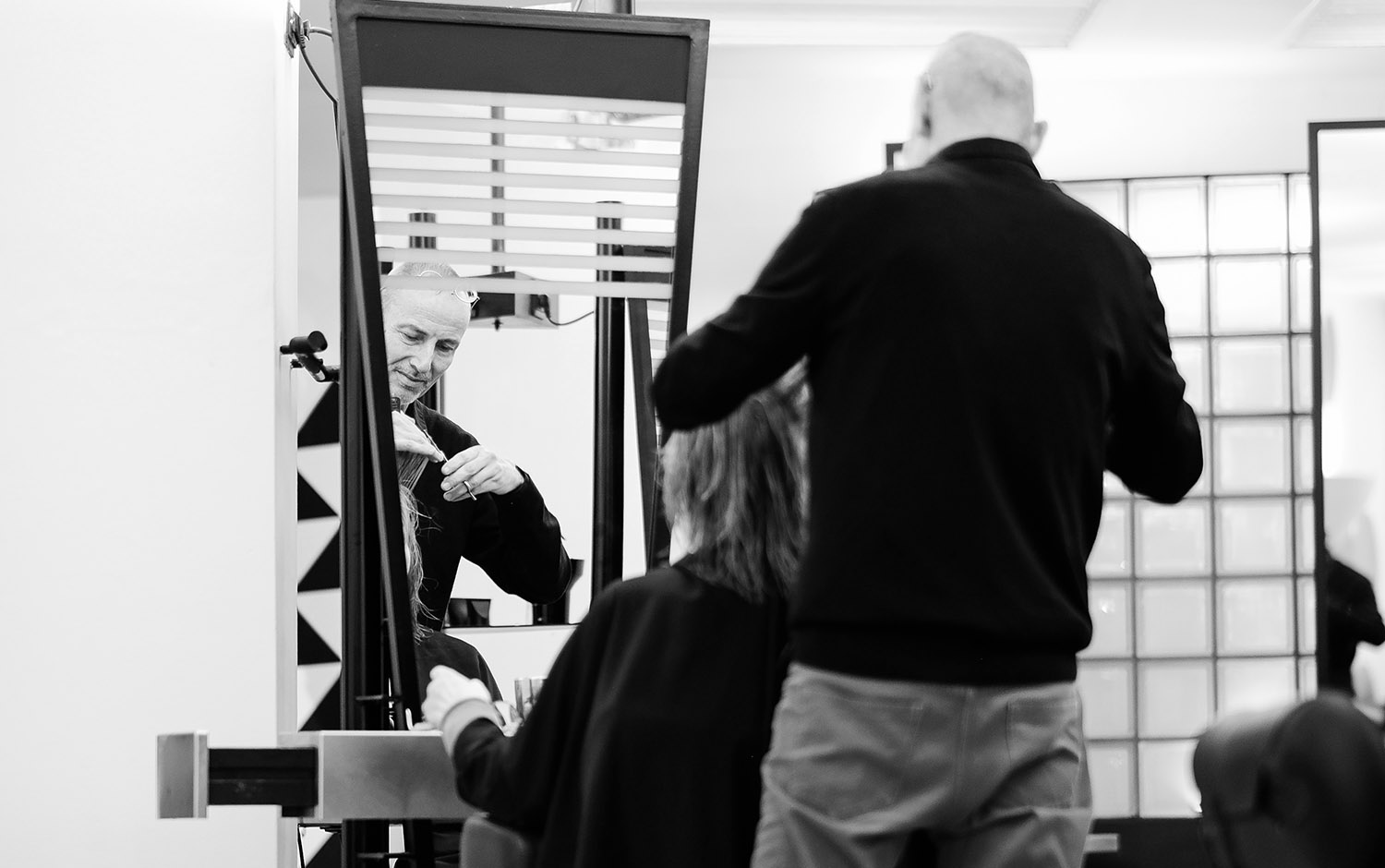 Christiaan
Present: Wednesday, Thursday, Friday, Saturday
When everyone listened to ``Girls just wanna have fun`` on his walkman - the men with a mat in their neck, the women styled as Madonna - I started as a hairdresser. It was 1984. I have been working at Haarmode Michael since 1989. The popular hair styles have changed, but my working method has remained the same: I always look for the hairstyle that suits someone and that makes them feel comfortable. Cut in such a way that it is easy to shape it yourself. My inspiration comes from everything that has to do with form, such as fashion, art and architecture.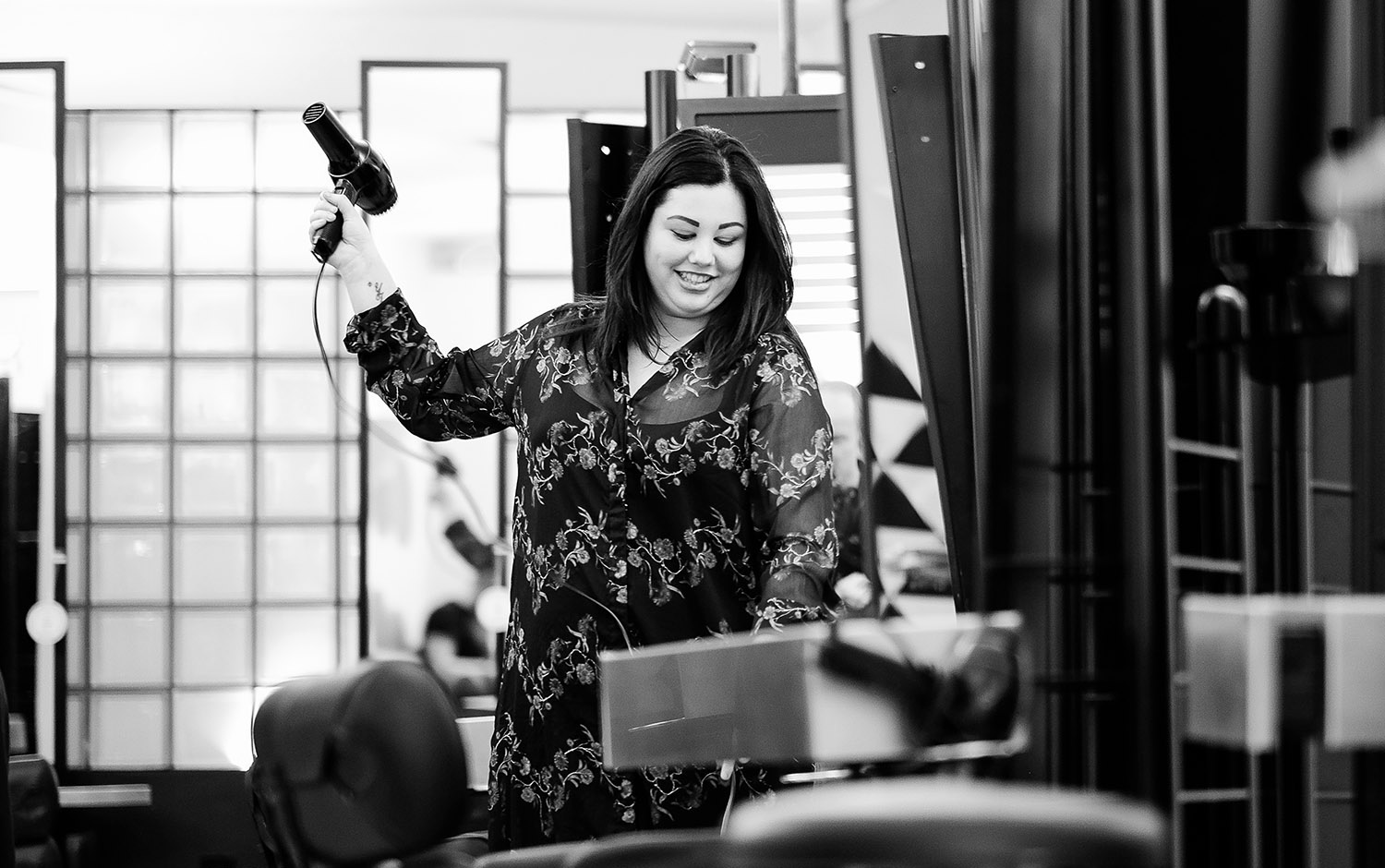 Romy
Present: Tuesday, Friday, Saturday
As a little girl I already dreamed of becoming a hairdresser. To make people happy with their haircut and to pamper them. A relaxing head massage during washing can of course not be missed in this complete pampering experience. I pay a lot of attention to my customers and I help and advise them on coloring, washing and caring for their hair with good products. We work with a knowledgeable and caring team to be able to send every customer home with a satisfied feeling.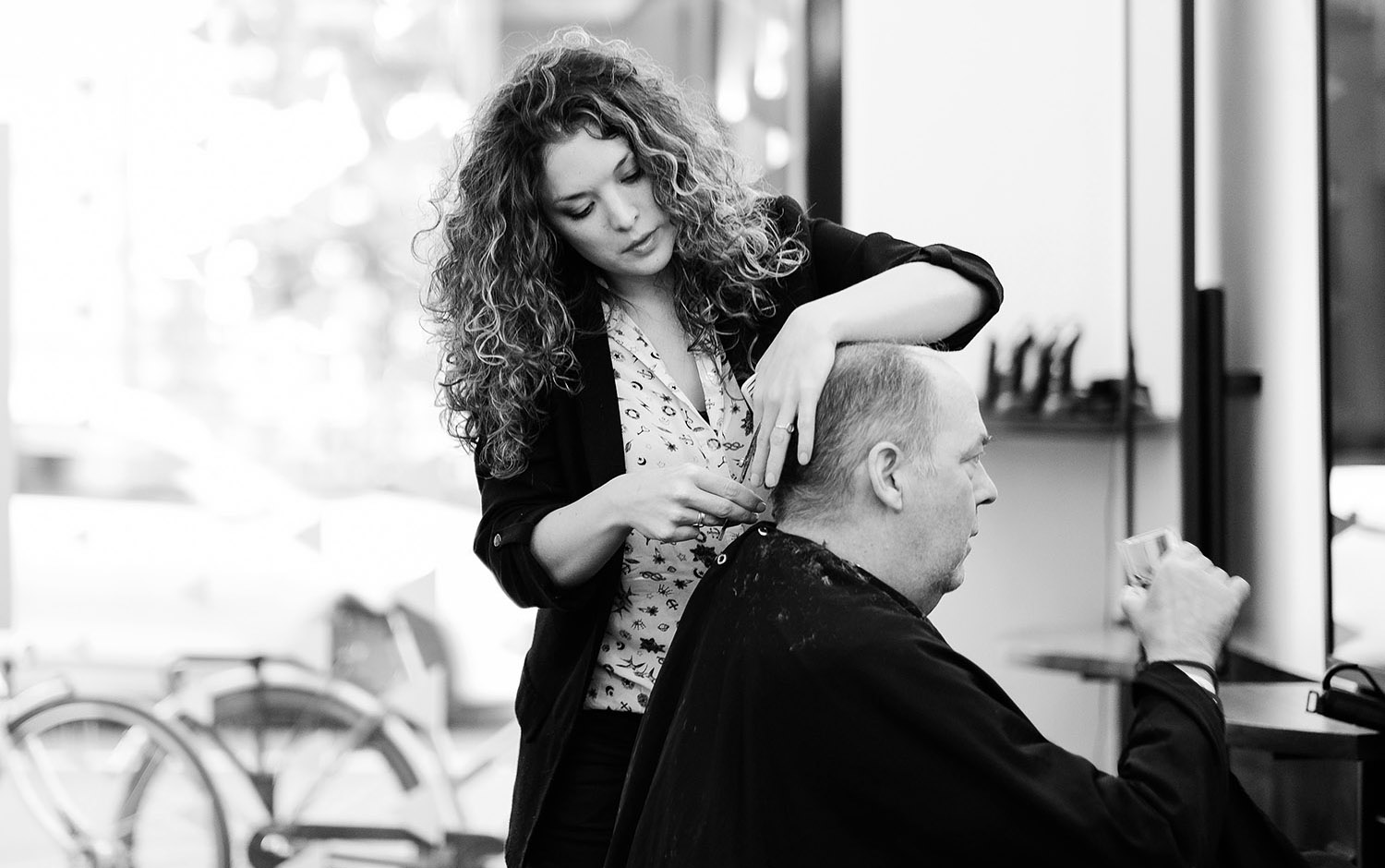 Kelly
Present: Tuesday, Friday, Saturday
From an early age I have been interested in hair fashion. Fortunately, I didn't have to stick to looking at magazine hairdo's, but I could turn this into my profession. I have been in the hairdressing profession since 2000 and I still enjoy working in the workplace every day. I love the social contacts with customers the most. We talk about everything, but one subject is of course indispensable: that is giving personal advice for cutting and coloring.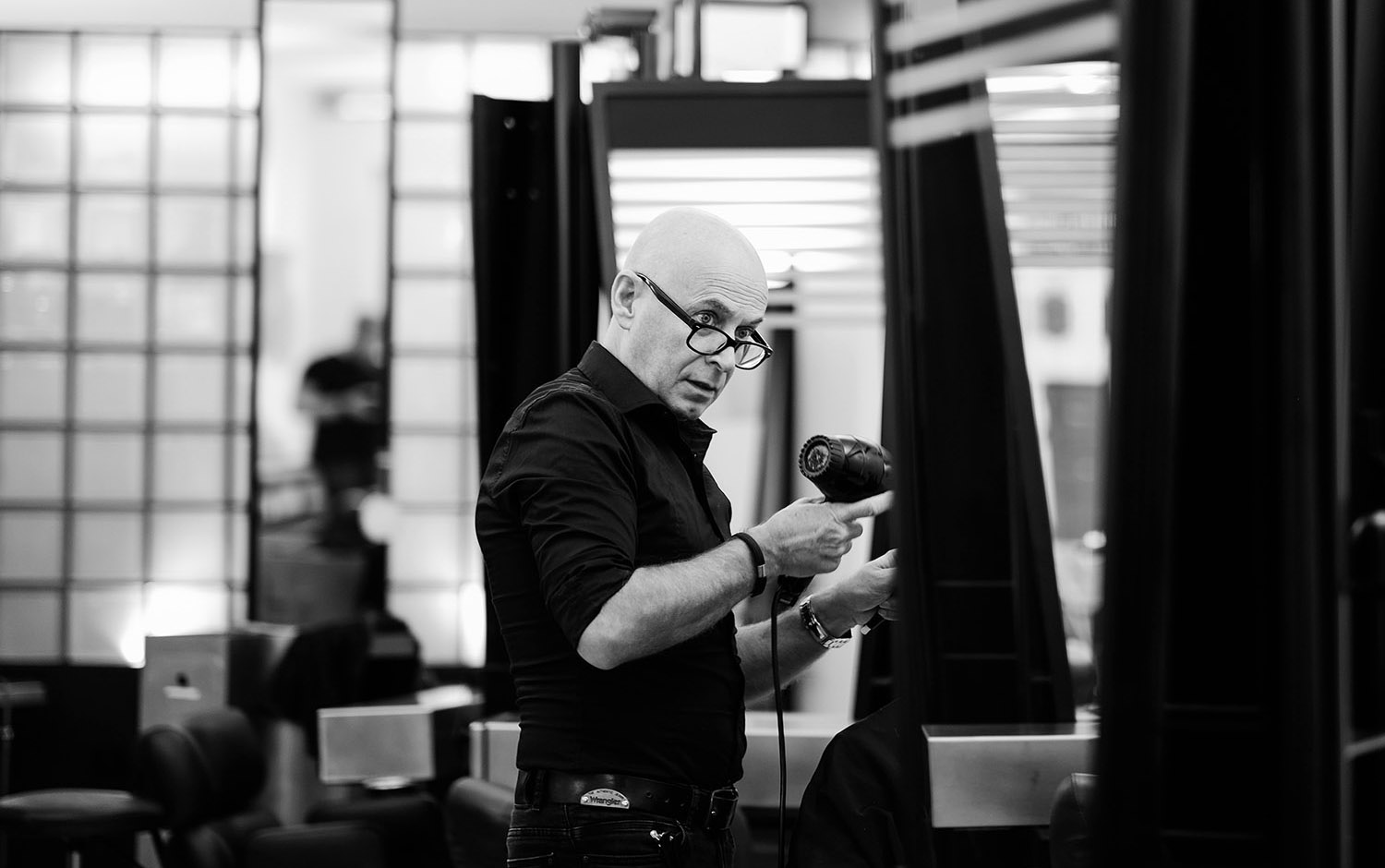 Peter
Present: Tuesday,Wednesday, Thursday, Friday, Saturday
Did you know that creating a good hairstyle is something that we do together? Together you will achieve the best result. The customer indicates what suits him best and how he can easily style his hair himself. A well-cut haircut is half the battle. But it is just as important that there is a relationship of trust. I discovered that when I started as a hairdresser in 1984 and since 2001 I have continued my working method with great pleasure at Haarmode Michael.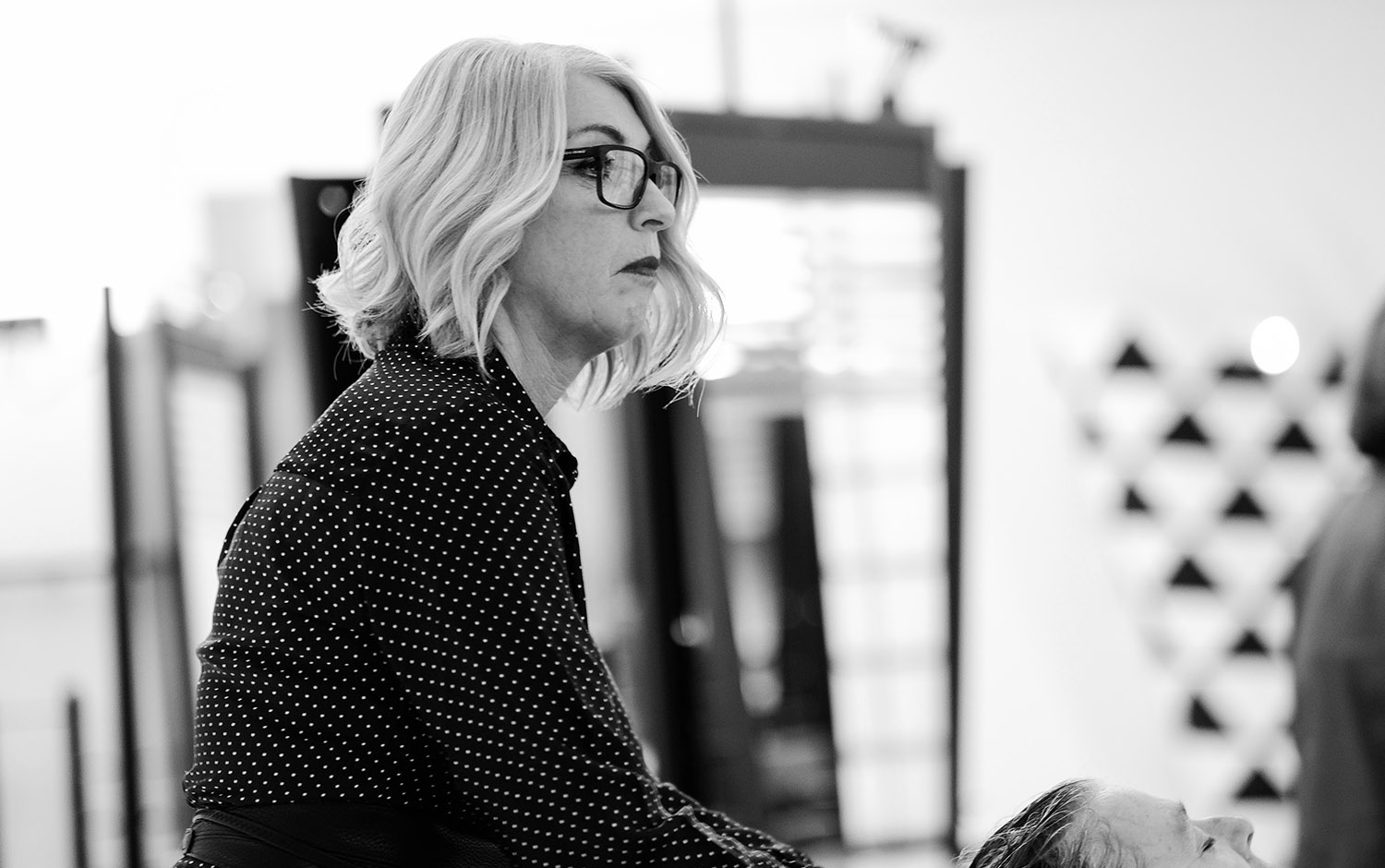 Esther
Present: Tuesday. Wednesday, Friday, Saturday
I have been working at Haarmode Michael since 1987. Over the years I have seen quite a few fashion trends in the street scene, from tattered ponies to short bob bumps. I translate those trends into my hairstyles in the salon. In doing so, I take the lifestyle of the customer into account. I think it is very important to listen carefully to his or her wishes. I fully tailor my advice to the customer and I then work out a coupe to perfection.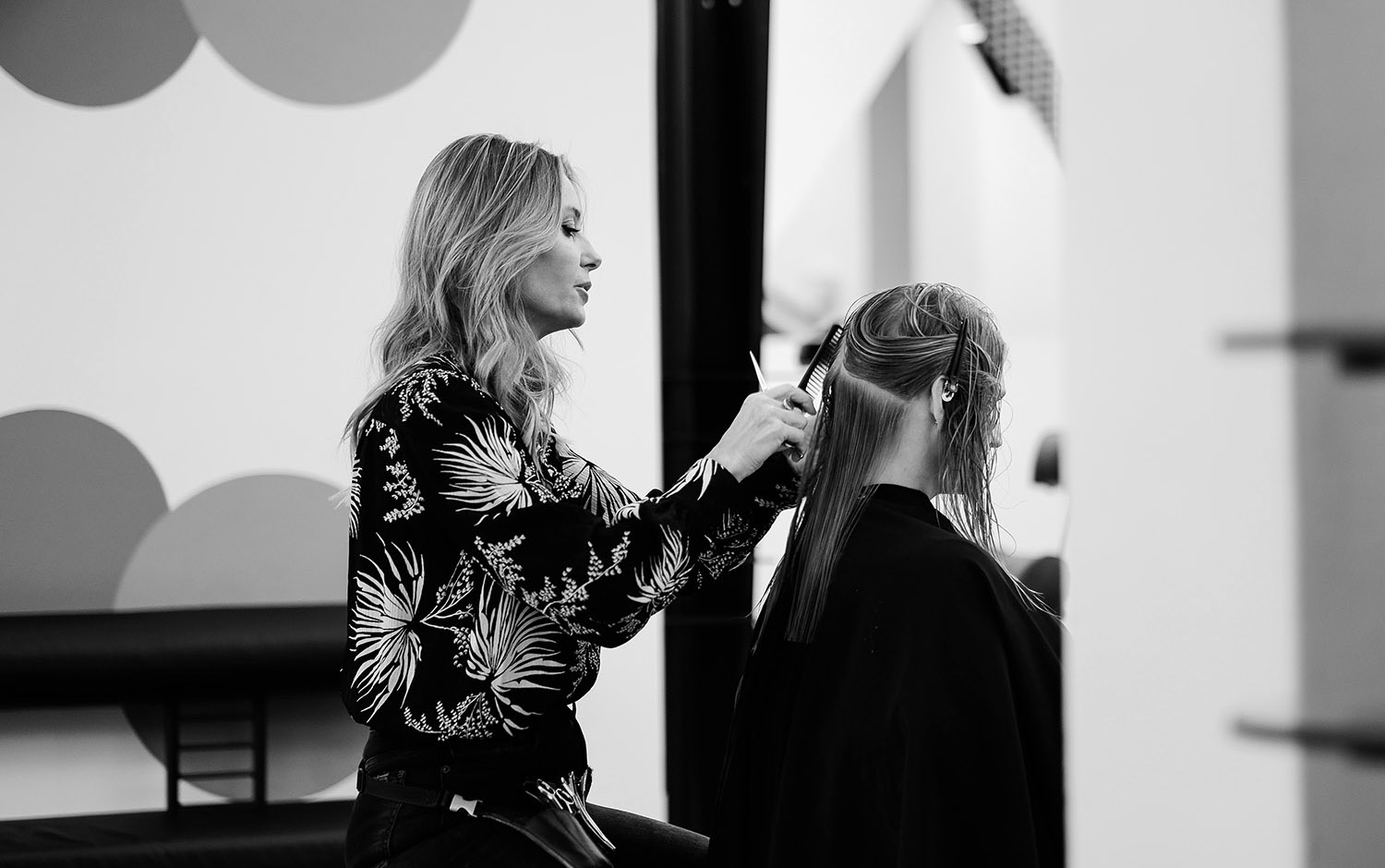 Nicolette
Present: Tuesday, Friday, Saturday
The best thing about my profession is that I can bring out the best in people. I do this by listening carefully to the wishes of my customers and combining them with my expertise. I have more than 25 years of experience and also provide training to juniors. I really enjoy doing this and it keeps me sharp. I am convinced that a good haircut starts at the root: in short, with good hair quality. That is why I have a lot of product knowledge and I am happy to help my customers advise how to take the best care for their hair.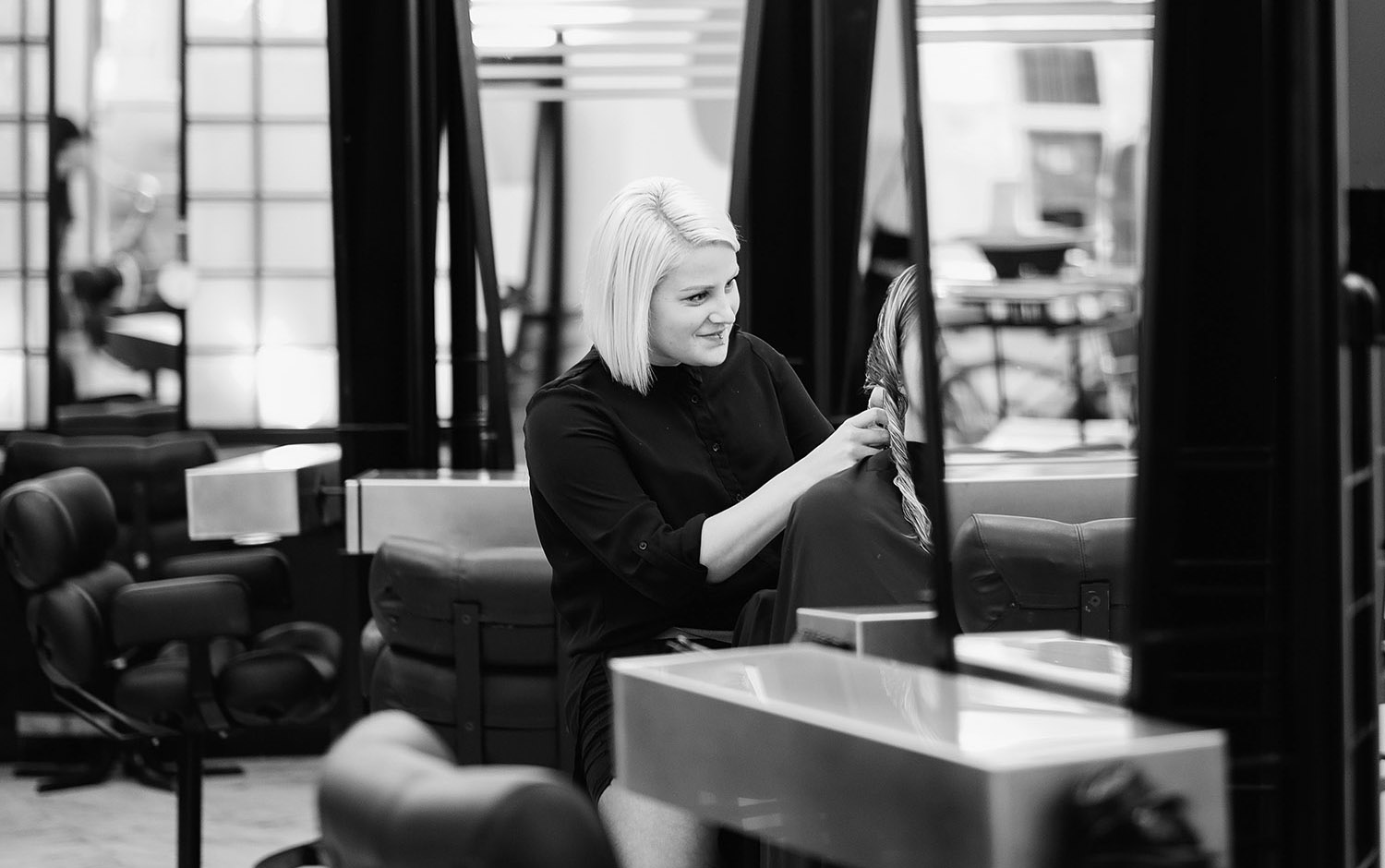 Linda
Present: Wednesday, Thursday, Friday, Saturday
Since 2007 I have been in the hairdressing profession. I think it's an amazing profession. Not only because I can make beautiful hairstyles, but also because I work with a great team at Haarmode Michael. You can taste that great vibe in the salon. My specialty is coloring, but I also enjoy cutting hair, which completes a hairstyle. A beautiful hairstyle stands or falls on the care. For healthy and shiny hair I can give you a keratin or Goldwell treatment.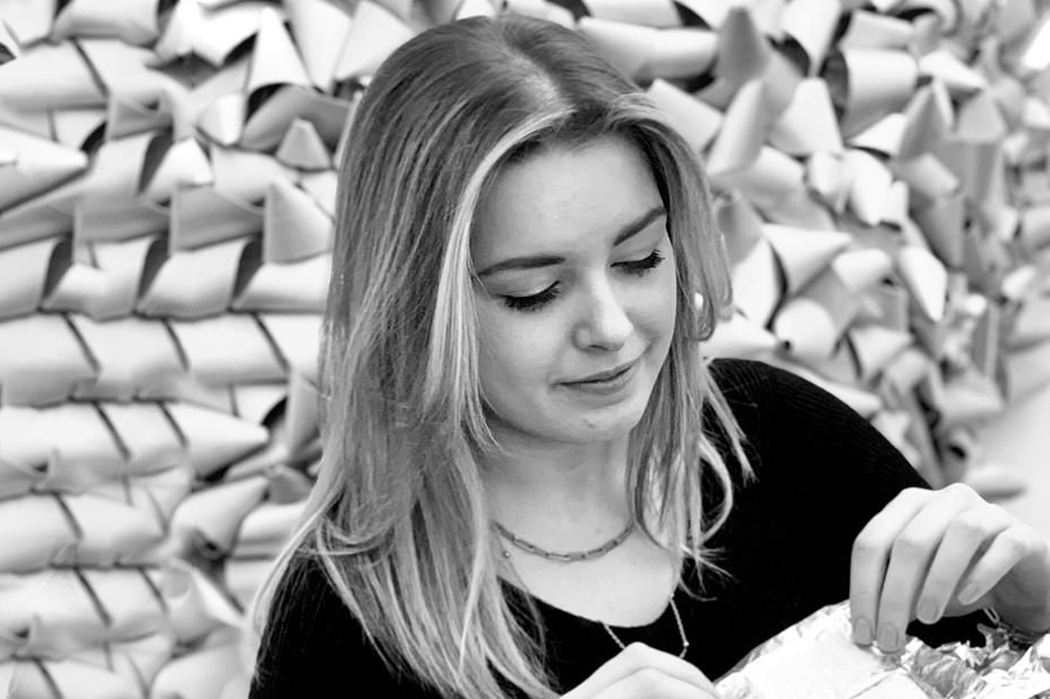 Danielle
Present: Tuesday, Friday, Saturday
Kleur Assistent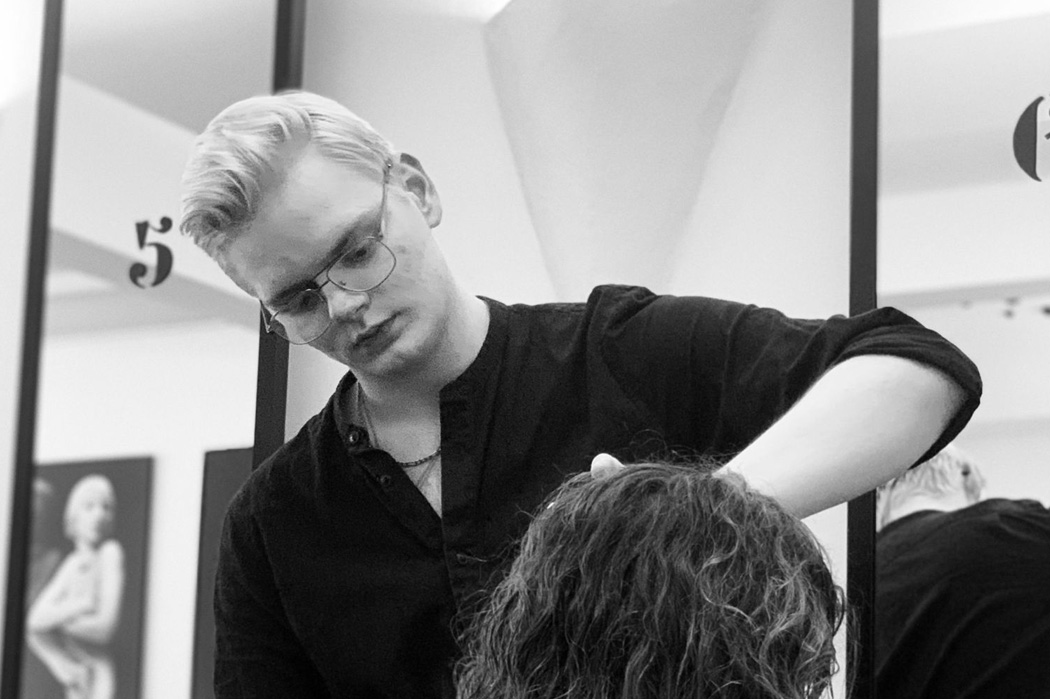 Bas
Present: Friday, Saturday
Kleur Assistent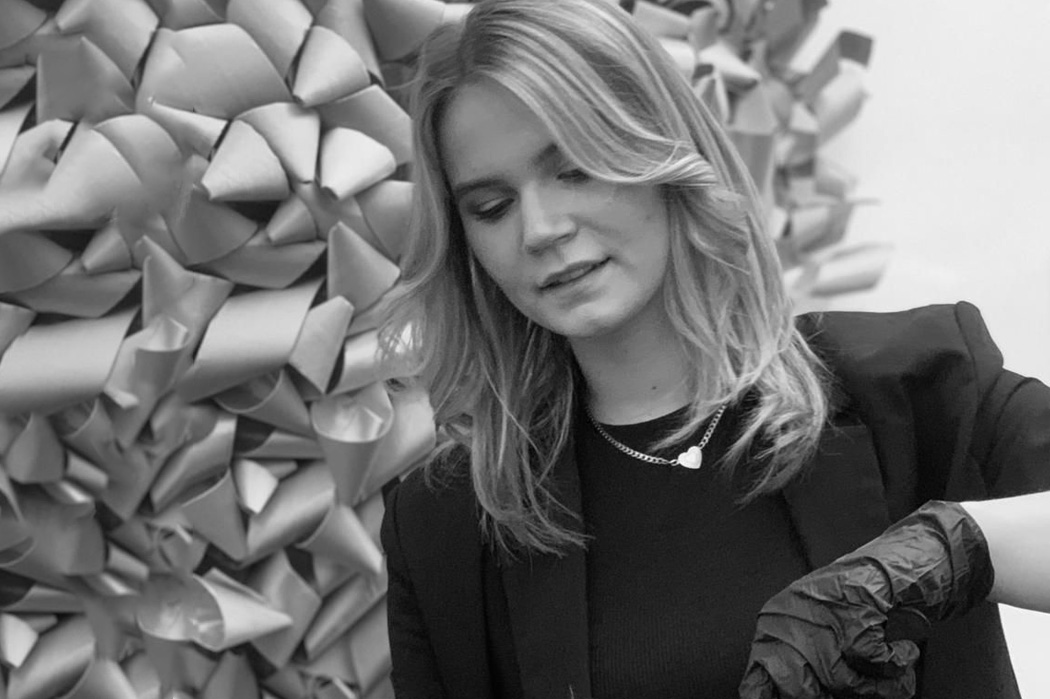 Mayke
Present: Tuesday, Friday, Saturday
Kleur specialist
Settle your appointment online
or for other treatments call to 040 – 245 06 03